Many of my friends and clients know about the new company vehicle that I am working on.  In case you didn't I will put some updates and information here  on the blog for you to follow along with. (also it is too hard to keep sending out information to people that ask about the progress so I can link it here under the category VAN ).
Reason:
I needed a vehicle that I can work out of and that can travel like a regular vehicle. I love my motor home but it is too wide for many of the roads that I find myself on to go shooting. Plus the motor home is not designed for rough roads no matter how slow you drive and how much swerving you do to miss those pot holes.  Also using my smaller vehicle costs me time and money when I need to spend a night some place.  As well if I am shooting early in the morning or late at night I find myself driving a lot more than I want to so a van with a washroom, kitchen and bed is the answer.
The Van:
A 2017 Ford Transit van – named the White Turtle III. Reason for the name is that when I bought my truck can camper for the studio my kids said it looked like a turtle carrying the house on its back.  The name stuck and the motor home I bought became the White Turtle II and now the van.
The inside:
I will not put a lot of information here as it can get really boring for those not into it but here are a couple pictures – these are images up to today (January 22, 2018).  I need some really nice weather so I can do a good photo shoot of the van!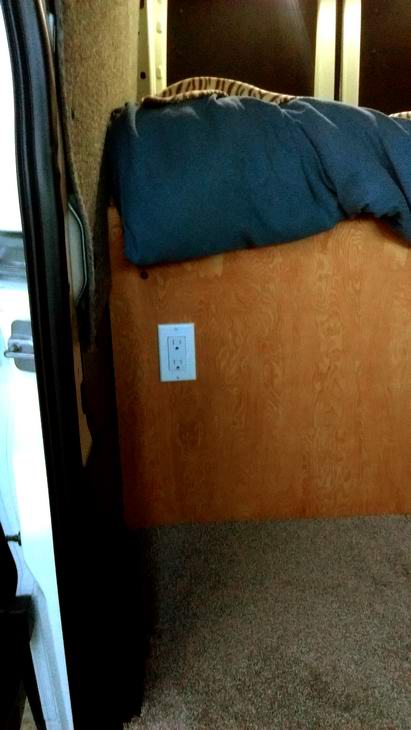 So far I am really impressed with the van.  I do need to get a heater in there for cold days and nights so when I am parked it stays warm for me and the photo gear! With the insulation that I added it actually holds the  heat really well.  Also waiting on my fridge to go under the kitchen counter but not a rush as I won't wire it in till it warms up, no fun doing that in the cold!