Well after a lot of searching I made the jump into a tablet in the last part of 2011.  So far things are going good, love some of the features, not impressed with some, and hate others – but overall I like it more than don't like it.
Type of tablet – ASUS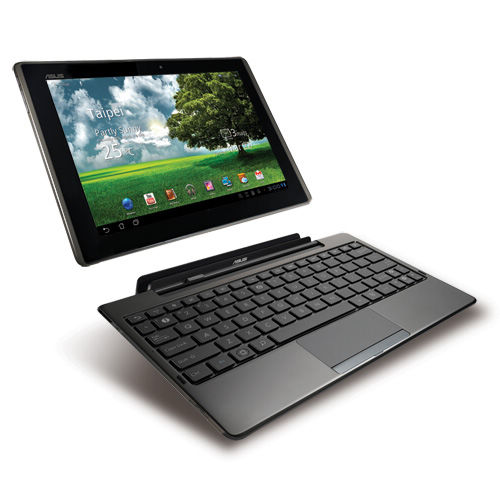 Operating system – Android
Why Android? It was more the tablet than the operating system. I had a IPAD in my hands but it was a little large for me and some of the features like a GPS receiver and external storage made me change to the ASUS.  A few times I have wanted a larger screen, most times mine is fine.  A couple times I have wanted 2, 3 or 4G, but all I need to do is stop at any place with WIFI and I am running, and in Lethbridge and places like Waterton there are a number of places that have free WIFI.
Some of the Likes:
Size
Computing Power
Built in Memory
Wireless WI-FI
Ability to add more storage space (has micro SD slot)
Availability of a number of good programs
Quick start up time from sleep
Battery power – lasts all day plus
Good Speakers (could be louder)
Dislike's
Programs that came with it are hard to use, not very user friendly, hard to set up, limited customizations (More an issue with Android than the tablet manufacturer, solved this by downloading some programs that do work)
Would have liked a USB port on the tablet, can get one but have to buy the keyboard
Speakers – good in a quiet space, not that loud for noisy areas
Limited accessories (lots of accessories for Ipad and Playbook available like desk stands and vehicle mounts, limited for my tablet  – some accessories do cross over like blue tooth keyboard) – I think that I am being picky as I really do not need 3 different colored covers, but ……
Uses

I wanted the tablet to do a couple of things, first to handle my schedule (photography assignments, workshops and teaching, personal scheduling and more). This was not so important when I was in my studio in Lethbridge as I have a number of computers that I can run scheduling on, but I need to be able to take my schedule with me to places like Waterton, Kananaskis, The Icefields and many other places that I love to shoot and travel.  This proved to be the most difficult part as most of the programs that are available today are hosted by either Google or Apple and are running on the "cloud".  Without WIFI or cell service most of the scheduling was useless.  A big problem if you are in the mountains or out in the middle of nowhere and need access to a schedule, phone number or other information but have no phone or Internet.  So after a lot of research I found that I can run the calender program on the tablet separate from the Internet and have it sync with a Google calender when I am back in the office in Lethbridge or at any WIFI location.  Another  of my concerns with using the "cloud" is that you have very limited control over what happens to the content once it is published.  A major crash, a business shutting down or changing the business model could have a lot of people trying to recover schedules and contacts (remember some of the service outages with Blackberry and Telus in 2011?).    After some research I found a cool program that downloads my schedule every hour from the cloud and backs it up to the computer at the office in Lethbridge, then once a day it downloads to my home computer to make sure that I have several back-ups. This gives me a little more confidence that I will have a back up in case of a major outage.
The next thing that I wanted a tablet to do is to carry course information, sample pictures, music and books.  This is one area that I am VERY impressed with the ASUS.  I love the fact that it uses removable media, I can load information on different media and the tablet memory is still available for other things. One card can have wedding samples, another card course information, another card music, etc, etc.
Thirdly I love the fact that the ASUS uses a GPS receiver and does not rely on cell towers to get its location from.  I like having maps with me when traveling and using the GPS and many times where I drive I do not have cell service for an IPAD or others to use to triangulate the signals.
Programs  – there are more programs than I could ever try.  So far my favorite programs are Google Sky Map (now I can figure out the stars and planets), the business calendar that I found (very easy to use and easy to read), my MP3 player (it has a sleep mode so I can go to sleep and it will shut itself off), the note program and image viewing program and I have got a couple games to keep me busy.
So is a tablet worth the money?  In a dollar and sense view it is not worth the cost (I could have bought two laptops for the price of the tablet), from a convenience point of view it is really worth it. With a tablet it is always on and I can access information without delay.  From a battery point of view it is also great to have a tablet.  My tablet runs for two days on a full charge and to charge it it only takes an hour.  From a working point of view I still like my computers and my laptop as they can do a lot more and are a lot more powerful but for now the tablet will be another tool in the toolbox.