Back in November I decided that it was time to update my business card. I sat down and designed a new business card with the main emphasis on having the information so it is easy to read. I also wanted a new look with an updated photo so I tied out a few different photos and could not find what I wanted till I came across the Meadowlark! It was perfect bright, happy and NO SNOW 🙂
After laying out the back I sent them off to get printed. A day later, November 24 I got a notice that my business card order was shipped. Perfect timing for Christmas. Then the post office went on strike and I was told they would not be here till December 18. On the 28th I contacted my printer as the order still showed they were in Windsor and had been since November 24. The printer apologized, redid the order and shipped it out by courier. This morning at 10am they showed up!
I am VERY pleased with how they look, bright and easy to read!! I guess the wait was worth it.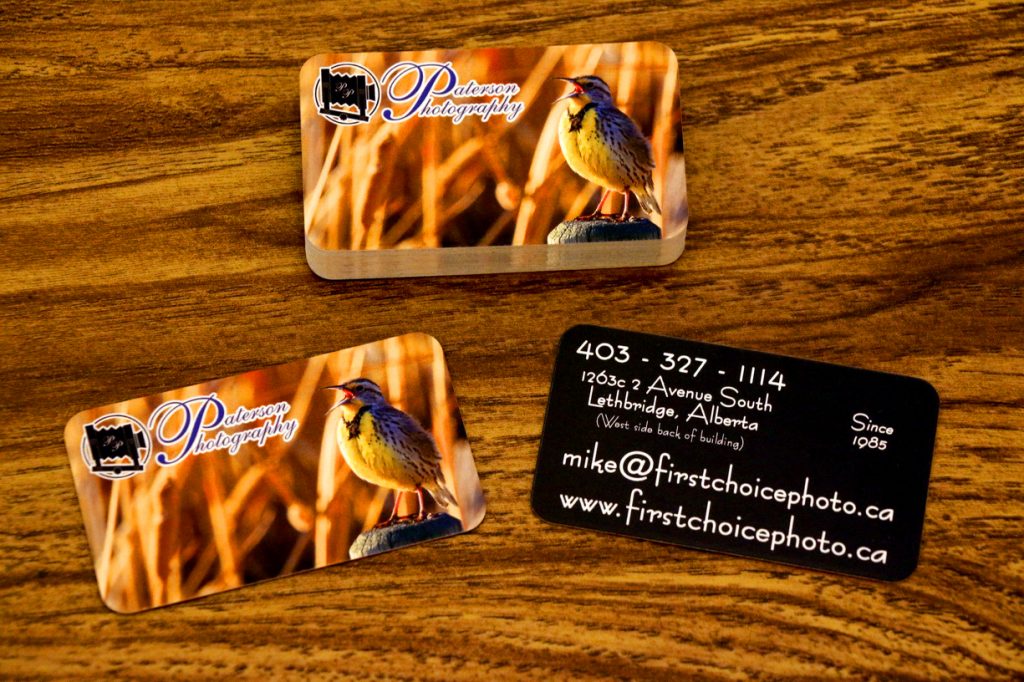 A funny side note. I am at work on January 15, 2019 and in walks the courier with you guessed it my lost order. Well better late than never. Again did not help me to get my cards out for Christmas but I now have a lot of cards. So if you come in and get a few cards in with your order please hand them out. May as well put them to good use.